Sweater Weather by Susan Ache is the perfect title for this collection of eight cozy quilts! With, ninety degree temperatures in our future, aren't we all looking forward to cuddling in front of a fire?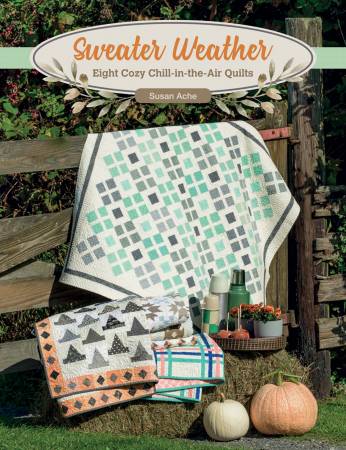 I LOVE this quilt! What a great Halloween quilt but would also be a great gift for any Harry Potter fan.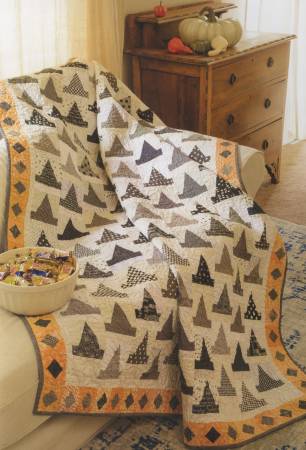 The muted oranges and grays fit into any decor and can be a subtle accent or the focal piece of any room.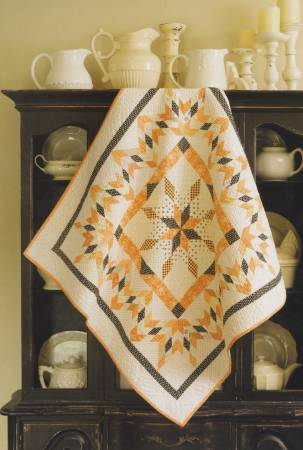 I had to look twice – this quilt looks so much like a woven blanket!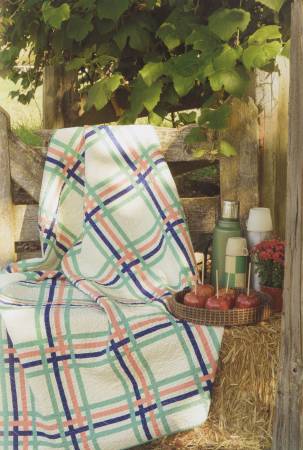 Simple and elegant – who could ask for anything more?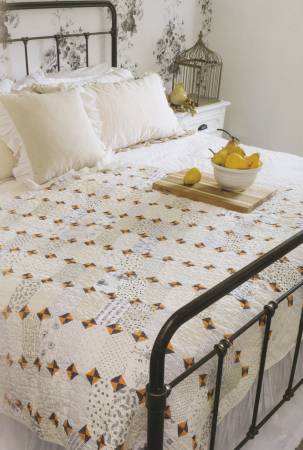 The pieced border is the perfect accent to the nine patches that are in the quilt.
The quilts are fat quarter friendly so why not put together some bundles to display with the book?