Create perfect 6, 9, or 12-inch finished Pineapple blocks by squaring up each round of strips as they are sewn. Since each round is squared up before the next set is added, the blocks are perfectly square. The cutting requirements for the strips and center square are printed right on the tool.
The widths of the logs finish to 3/4-inch so even a six-inch block looks impressive. Add two more rounds to complete a 9-inch finished pineapple. Add two more rounds to complete a 12-inch finished block. It really is that easy, and accurate.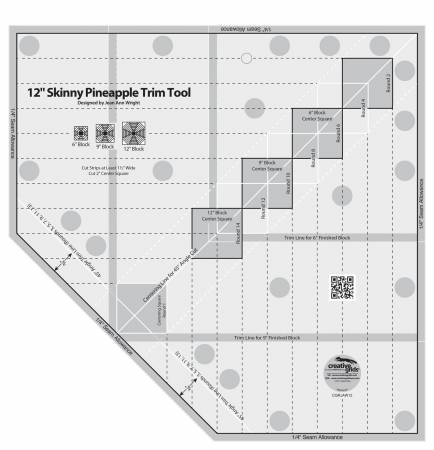 There are five new Cut Loose Press™ patterns to support this tool.

Pineapple Pinwheel combines two favorite blocks, pinwheels and pineapples The pinwheels are created by piecing the corner triangles before the final block trim. When four blocks are sewn together, the secondary pinwheel pattern is formed. Magic!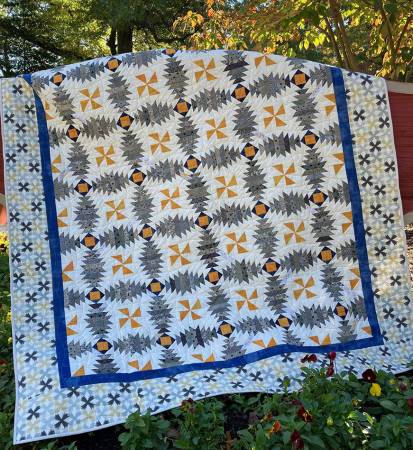 Pineapple Puzzle utilizes this Tool to its full potential. This pattern combines 6-inch and 12-inch finished blocks to create the puzzle design. There are special markings on the tool to guarantee that the 6-inch finished block is trimmed to the exact right size. What a great way to learn how to use the tool!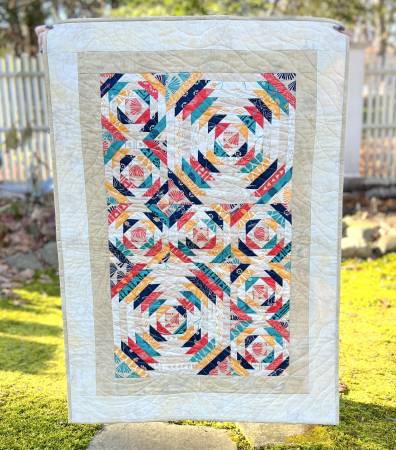 Gumdrops uses the Tool to make 6-inch finished blocks with 3/4-inch finished logs. The proportions of this baby quilt are perfect. Cut a variety of pastel strips from fat quarters to achieve a scrappy look. Then sew just twenty-four 6-inch blocks together to complete the center.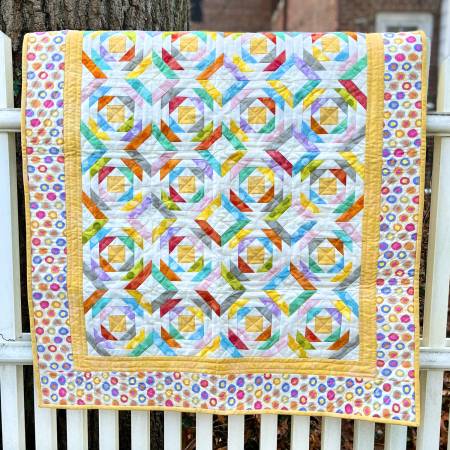 Pineapple Smoothies is an oversized throw that accentuates the pineapple pattern by using the same fabric for odd-numbered rounds. The even-numbered rounds are cut from a variety of fat quarters to achieve that rainbow sherbet look.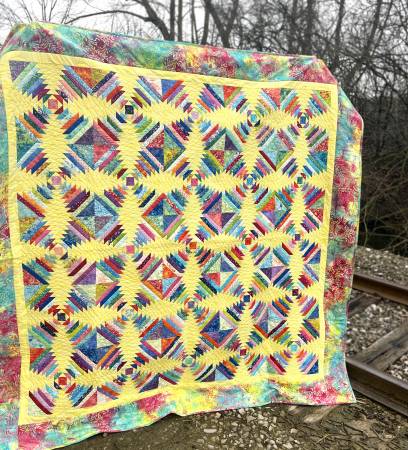 The Skinny Pineapple from Creative Grids® joins the other tools in the Pineapple family. The original Pineapple Trim Tool makes 6, 8, and 10-inch blocks with 1″ finished logs.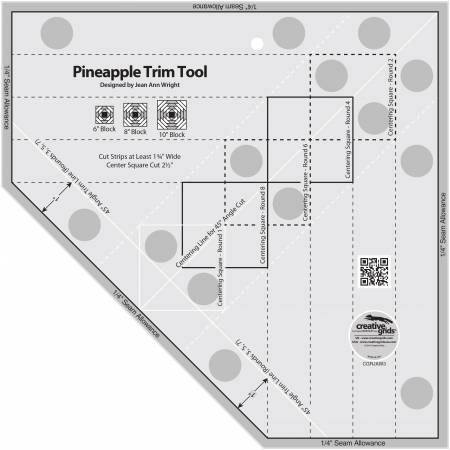 The Pineapple Trim Tool Mini makes 4, 5, or 6-inch finished blocks with 1/2-inch logs.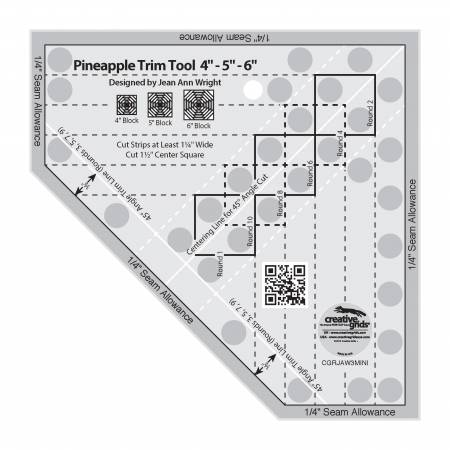 All are in stock now.