I LOVE this new round the year series by Sew Cherished! All of her designs have that awe factor that you just can't resist! These 10″ wool circles are the perfect handwork project and would be a great wool Round of the Month!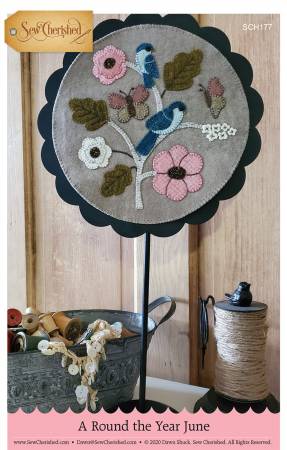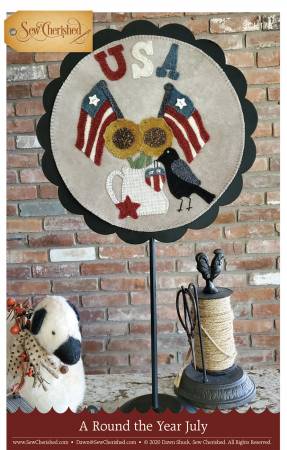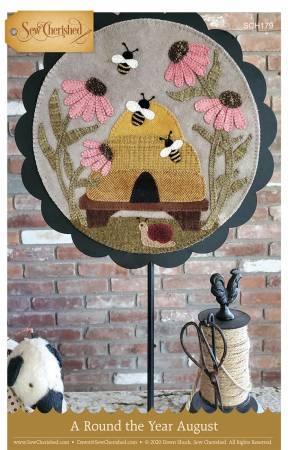 We already have pics on the website for the first three. The next three are entered – but we don't have the pics yet! Don't you love a surprise – especially when they are this cute???
I love the stand because it is 22″ high so it adds height to any display. Smaller things can be showcased around the base to create a charming vignette! The designer used sew-in magnets to attach the wool design!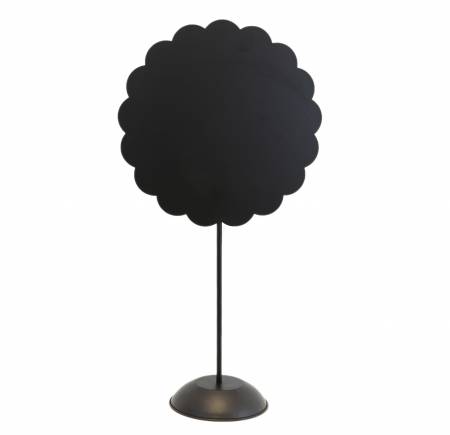 The patterns and stand are all due to arrive later this month.