The Scrap Basket series written by Kim Brackett continues with her latest addition, Scrap-Basket Bounty.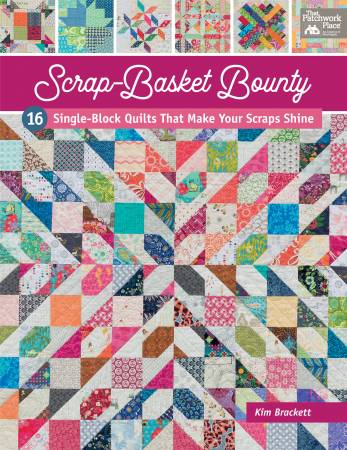 This book features sixteen different blocks. Each block includes three different layouts so there are a total of 48 projects in the book! Now that is a bargain! Here are just some of the surprises inside….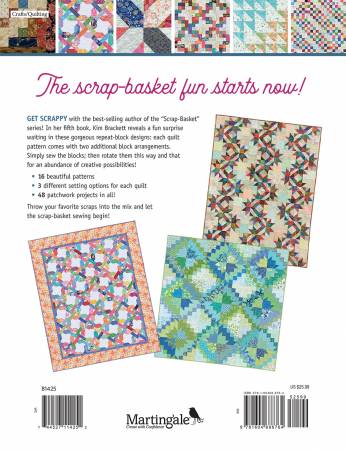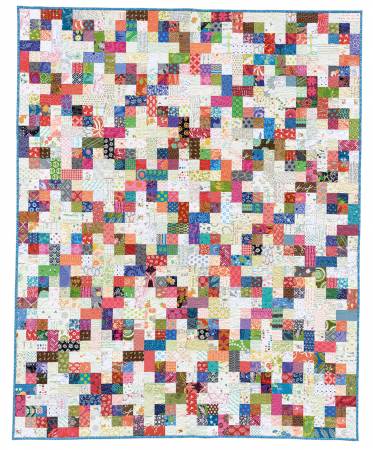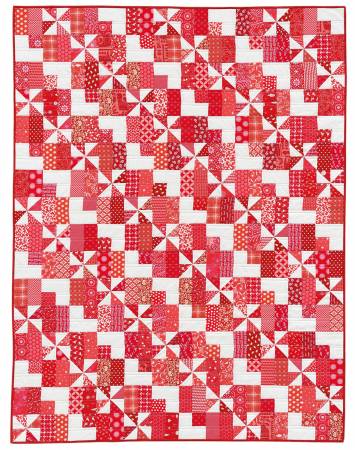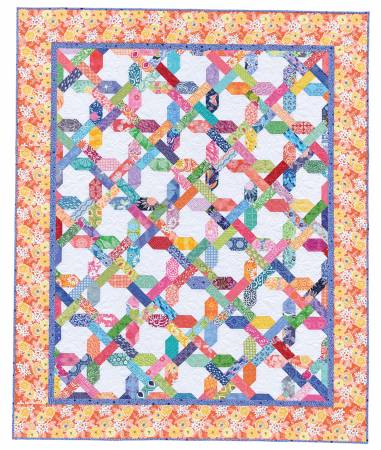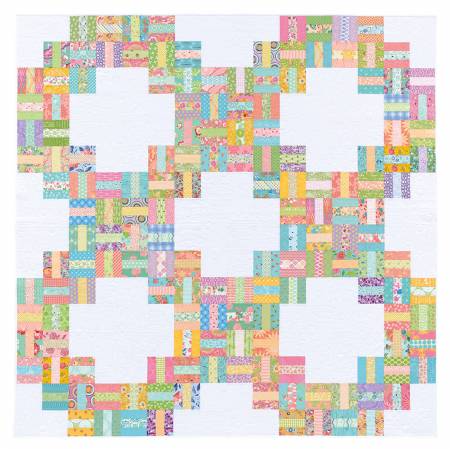 Choose a background fabric and let your scraps shine! This would be a great sew-in. Everyone can bring their scraps to cut – and share. Seeing the different layout options and colorways are sure to inspire everyone. Have plenty of fat quarter bundles available. After all, some of us love scrap quilts but don't have the stash YET to create them!