The Gypsy Quilter is releasing several new notions next month – all would be a great register display. They are reasonably priced and functional – a great combination!
These Heat-Resistant Thimbles protect fingers when pressing. The nubbed surface also works perfectly when pressing seams open. Each container holds 16 of three different sizes. The large one fits my thumb (which I use to fingerpress seams open).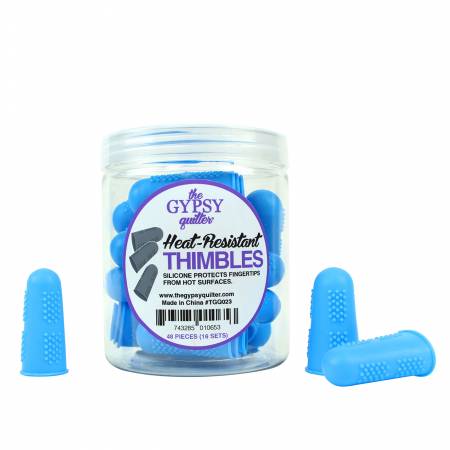 These Silicone Iron Rests come in three different colors: red; green; and purple. Raising and lowering an iron as often as we do when quilting can cause carpal tunnel.
Do your wrists a favor and rest your hot iron on this silicon rest.
No-Slip Grip Dots can be applied to the wrong side of templates and rulers to stop slipping.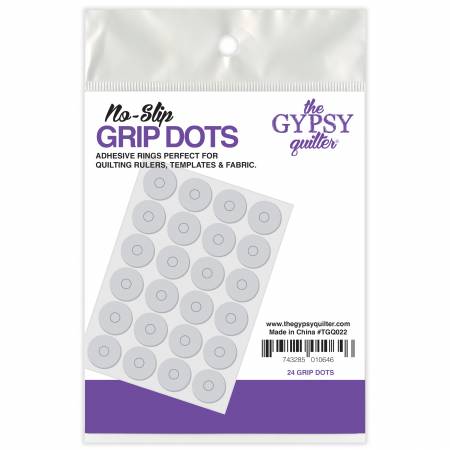 These are the type of notions people don't know they need until they see them – and then can't live without!
.