When I see a pic of a project, I instantly know that it was designed by Terry Atkinson! She always adds that awe factor that makes me smile. Her newest patterns, being released this month have that awe factor multiplied!
Hat Hat Hooray features winter hats in a variety of styles, colors, and fun techniques. But check out the border – these scarves are the perfect frame for this quilt and is why I knew Terry designed it! She always adds that extra dose of cuteness…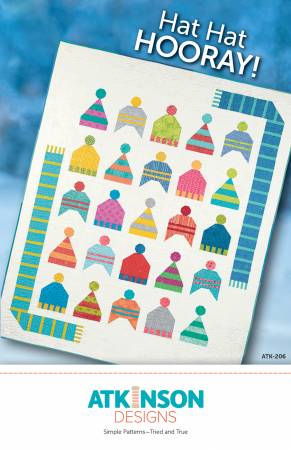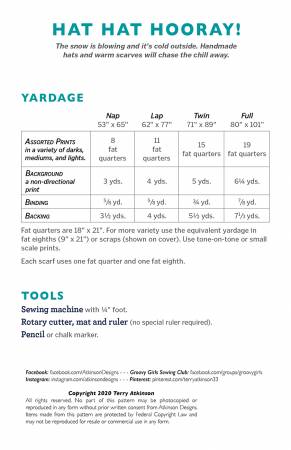 This quilt is fat quarter friendly and includes fabric requirements in three sizes.
Frosty Fun includes everything you need to go out and play in the snow! I am from Ohio and we had our first snowfall yesterday so this is so appropriate!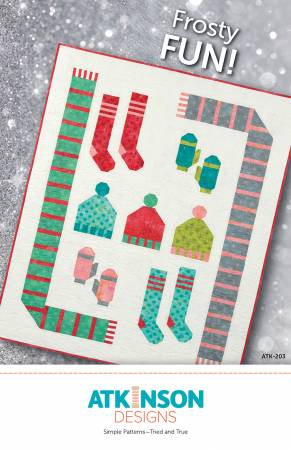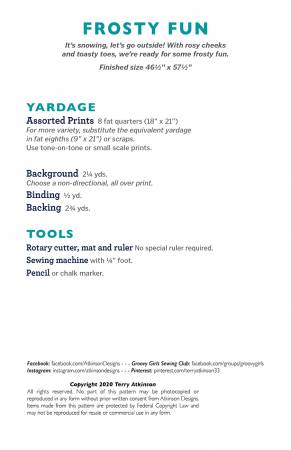 I already ordered my patterns and can't wait to get started. This would be the perfect January sewalong!