Corey Yoder of Coriander Quilts knows how to celebrate those summer holidays. And her latest patterns are due to arrive before Labor Day so it is the perfect time to add Star Striped to your patriotic display. The quilt is made from two different blocks: a large star and a smaller star with pieced stripes.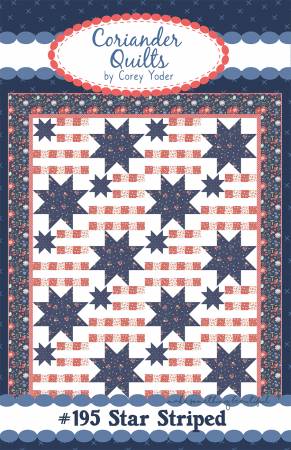 These baskets are adorable in a variety of prints. Why not add a personal touch by embellishing them with embroidery or applique?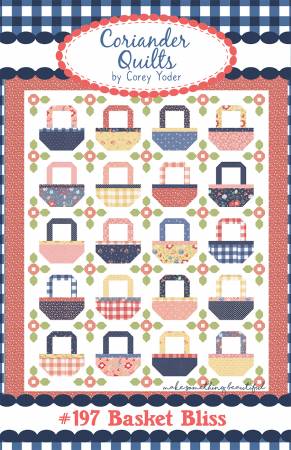 Summer Weekend showcases the same block in multiple fabrics set on point to create a secondary zigzag pattern.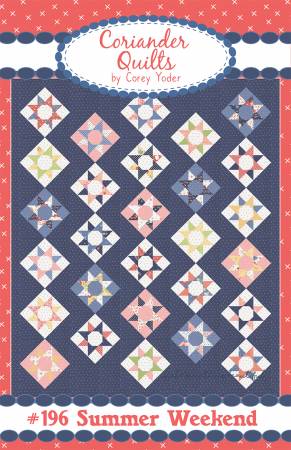 Barn Quilt 5 pays homage to the many barn quilts in our neck of the woods. They are always such a nice surprise when driving on our country roads.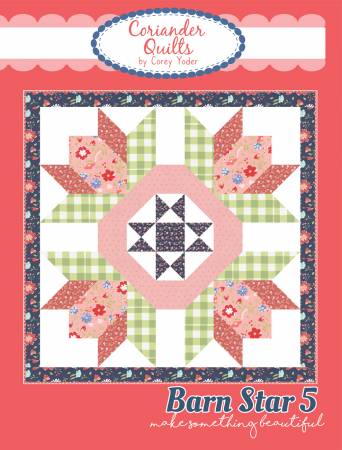 All of these patterns are due to arrive later this month so place your orders now!