Who doesn't love cats….and Halloween, especially when it is designed by Terry Atkinson?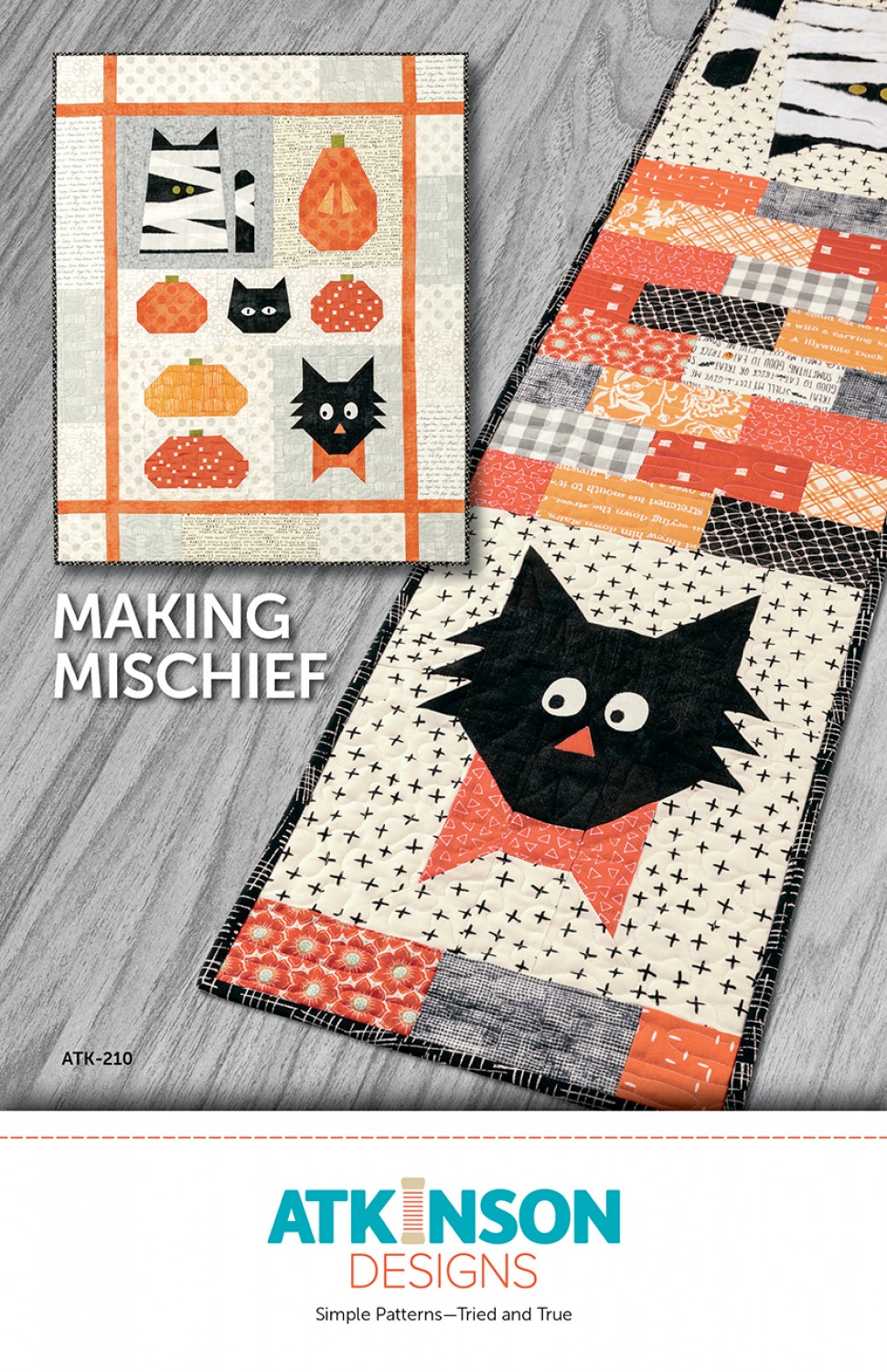 Look out! It's Halloween and the black cats are getting into mischief in the pumpkin patch. Make a wall quilt or table runner. Bonus holiday projects included!
The patterns are due to arrive the beginning of September, just in time for kitting and classes!