Honestly, these are not due to arrive until the middle of this month so I haven't actually had one of these in my hot little hands. But it looks like the quality is there and this is a notion that will last a lifetime.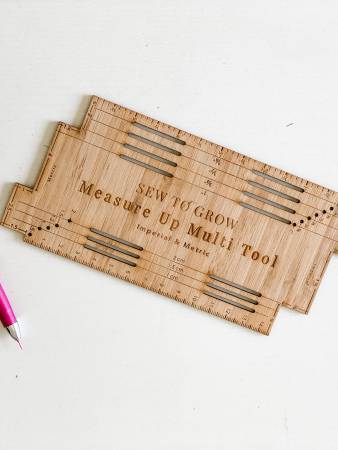 The Measure Up Multi-Tool from Sew To Grow is a must-have in your sewing room! It is made in Australia from premium bamboo and has both imperial and metric measurements, making it easy for you to convert and measure while sewing.
Here is a list of what you can use this tool for: Needle Position Guide Seam Gauge/Straight Edge Hemmer (You can press onto the wood) Mark Hems Quick reference guide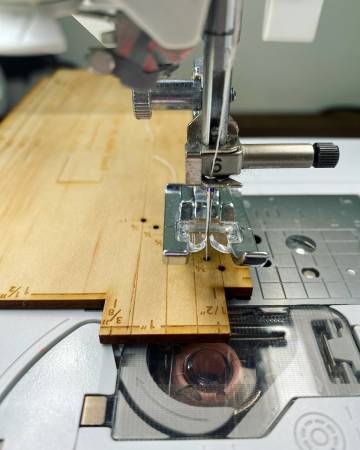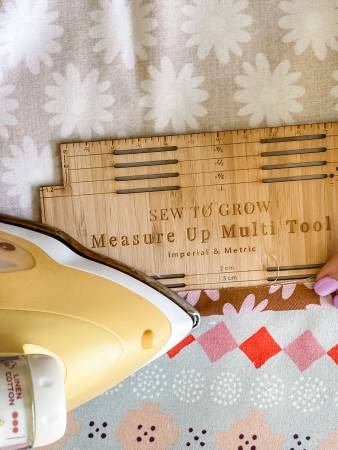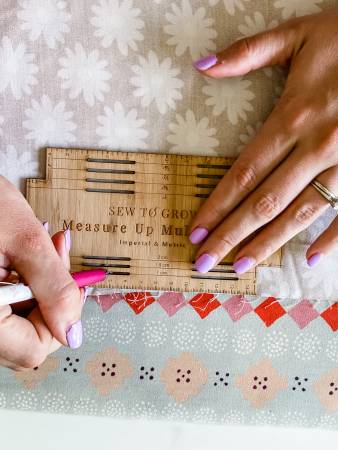 This tool measures 3 1/2″ x 7″ so it comfortably fits in your hand without being too cumbersome. Demonstrate it in a class and everyone will want one!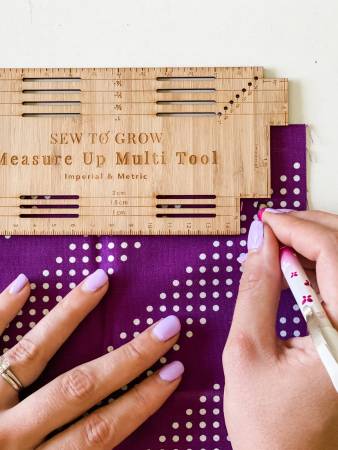 Made of: Bamboo
Use: Measuring and Marking
Size: 7-1/2in x 3-1/2in
Imperial and Metric
Included: One Ruler