The LOL quilt series from RJ Designs are unique variations of the traditional Irish Chain design.
The sixteen-page pattern booklet gives detailed instruction needed to construct bed-sized quilts using LOL (lots Of Little) one-inch finished squares.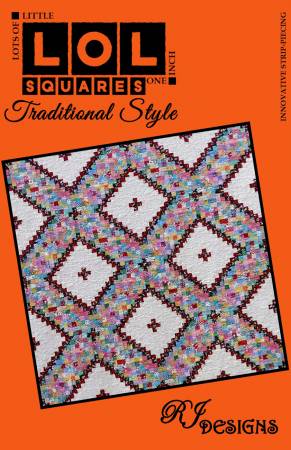 RJ Designs has simplified the process to create these awe-inspiring quilts using an innovative method of strip-piecing. The strips can be cut quickly and accurately with the Creative Grids® Stripology XL ruler (Item #CGRGE1XL).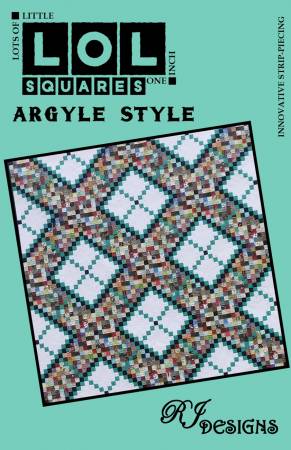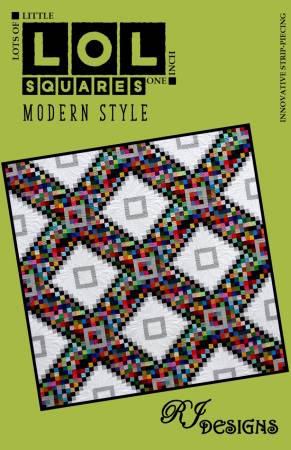 You, and possibly a group of friends, can decide if you want to trade strips for a scrappier look – a multitude of different fabric strips are needed for constructing this stunning quilt. Decide whether you want to stay within a theme such as solid fabrics, reproduction prints, batiks, or totally scrappy- where anything goes (my favorite).
The booklet includes instructions for two twins, a queen and a king size version. You are about to embark on one of your most exciting and unique quilt piecing experiences! The patterns are due to arrive this week so order them now.
.