The folks at Magic Pins have put together a sample size of two of their most popular pins.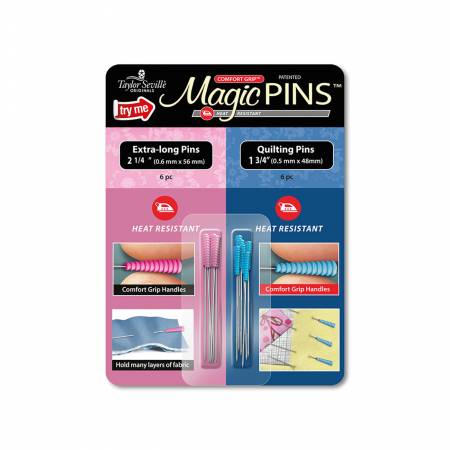 The Magic Pins Sample Card Contains 6 each of 2 styles of Magic Pins, the 2-1/4′ Extra long Quilting pins and the 1-3/4″ Quilting Pins. Packaged on a blister card these are PERFECT for Saturday Samplers, Shop Hop Give Aways etc…These will be availabe in March, but order as soon as possible so our buyers know how many to otder.
These will be available in March – just in time for your Spring and Summer events. Since everyone will be ordering large quantities, I suggest you place your orders now so our buyer knows what to expect!