Hopefully your favorite team made it to the playoffs – and you will be celebrating soon!  If not, there is always next year.  And it is always a good time to support your favorite team with one of Gudrun Erla's designs.
She has added the letters "M" and "W" to her series.  Make the quilt in your team colors – but be warned!  Everyone will want one so you will have to make more than one!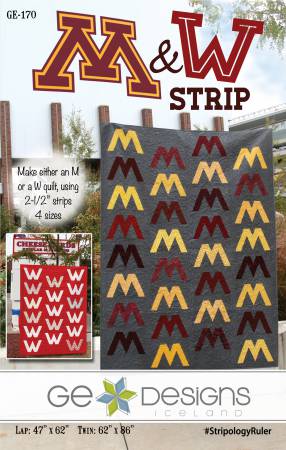 Item #GE170  Retail $10.00
This quilt also uses the Creative Grids® Kaleidoscope or Dresden Plate 45 degree ruler.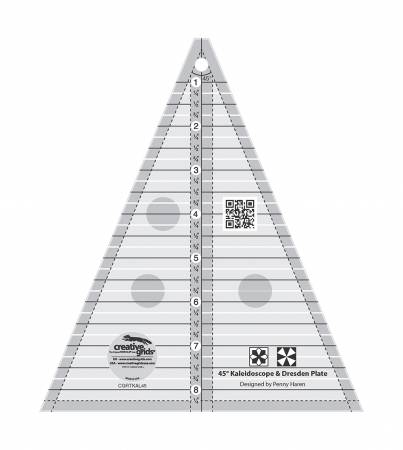 Item #CGRTKAL45  Retail $18.45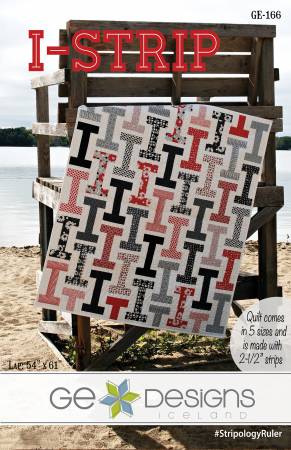 Item #GE166  Retail $10.00
Item #GE169  Retail $10.00
All of these patterns come in multiple sizes and use 2 1/2″ strips.  Cut them in a matter of minutes with the Creative Grids® Stripology ruler.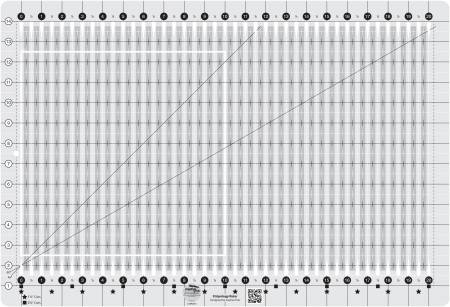 Item #CGRGE1  Retail $54.95
Why not plan ahead???  Start making that graduation present now!