Edyta Sitar of Laundry Basket Quilts is continuing her "Patches" series with Patches of Scraps. This compilation of 17 quilts is due out the first of November – just in time for the holiday season!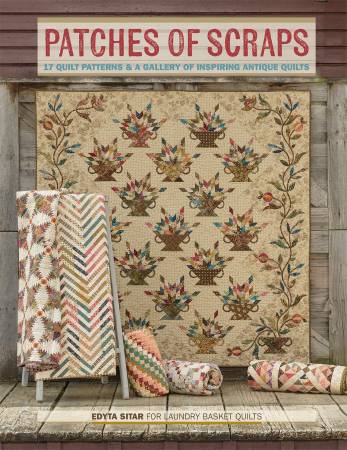 Each quilt features dozens of fabrics. The beautiful photography showcases the quilts beautifully and is a study in color. This volume is packed with breathtaking scrap quilts, each featuring dozens of fabrics. Edyta also shares pics of some of her favorite antique scrap quilts which served as her inspiration.
That's all I know but we ALL know it will be spectacular so order it now!