Fat Quarter Baby is the next guaranteed best seller by the gals at Its Sew Emma!  Order it now so you will get the first shipment!  Frankly, I haven't seen all of the projects since it is a new release, but the quilts on the cover make it a bargain at just $19.95!  I can't wait to see all 20 quilts plus a table runner!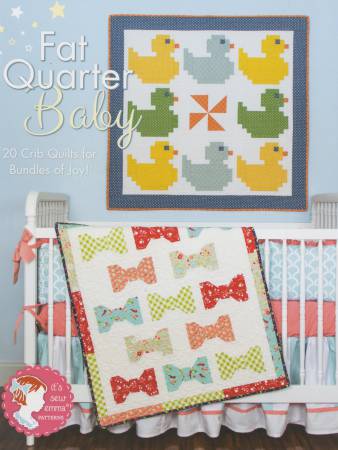 Item #ISE-909  Retail $19.95
That's right – that is less than $2.00 a pattern.  And, you know the quality is guaranteed since it is an Its Sew Emma book!
They have combined forces with Aurifil to create a boy and a girl thread collection.  Each collection includes 10 spools of 50 weight thread.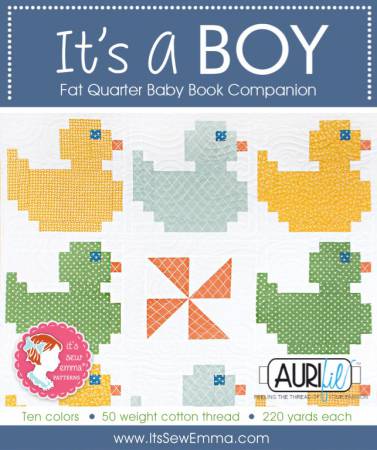 Item #ITSABOY-ISE  Retail $46.00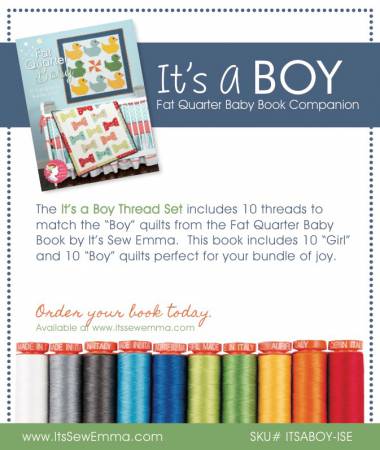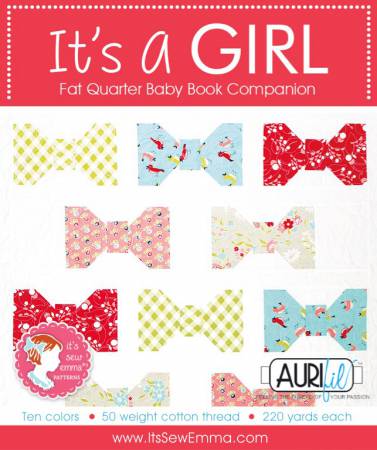 Item #ITSAGIRL-ISE  Retail $46.00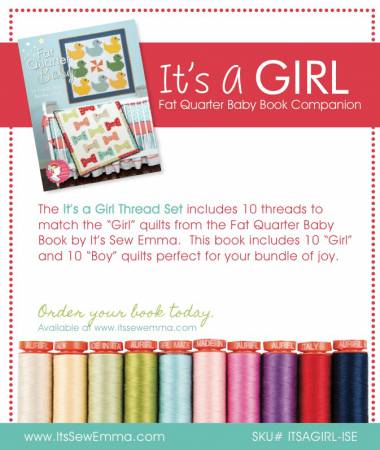 Why not offer a baby quilt class each quarter?  Everyone needs a stack of baby quilts on hand – and this book is the perfect source of inspiration!