This newest release by Aunties Two is named after the highest mountain in Main.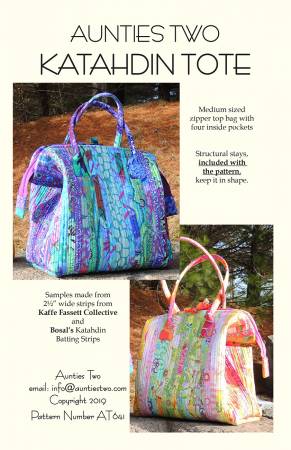 The bag is 11 inches tall; 12 inches wide; and 6 inches deep – a perfect size for a travel tote! Make the bag with 28 – 2 1/2″ fabric strips and a yard of fabric for the lining and pockets.
For those – like me – who can't make just one, the metal stays are available separately as well.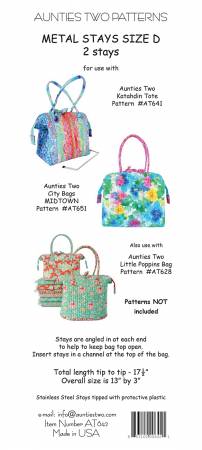 The wide zippers are available in nineteen colors.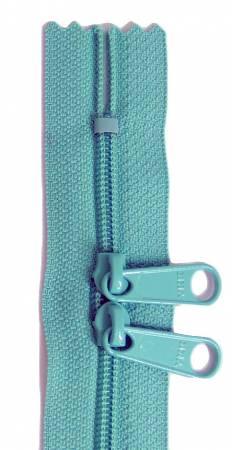 Batting strips make the body of the bag.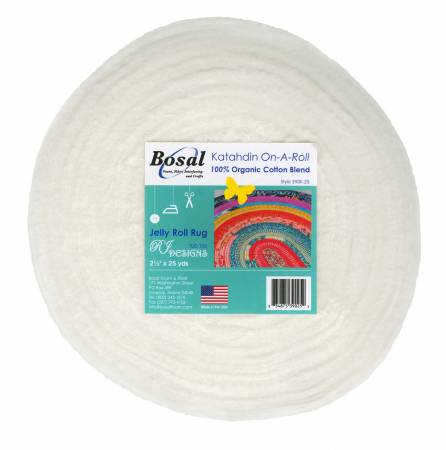 The base and handles are created with In-R-Form.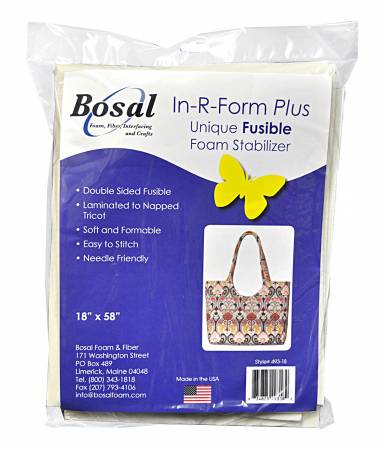 Everything will be in stock next month!