The 27 quilt designers showcased in this newest book by Shiffer Publishing know the ways that quilts can honor and even heal. They created these new patterns specifically for Quilts of Valor to honor the organization's commitment "to cover our veterans and service members with comforting and healing Quilts of Valor."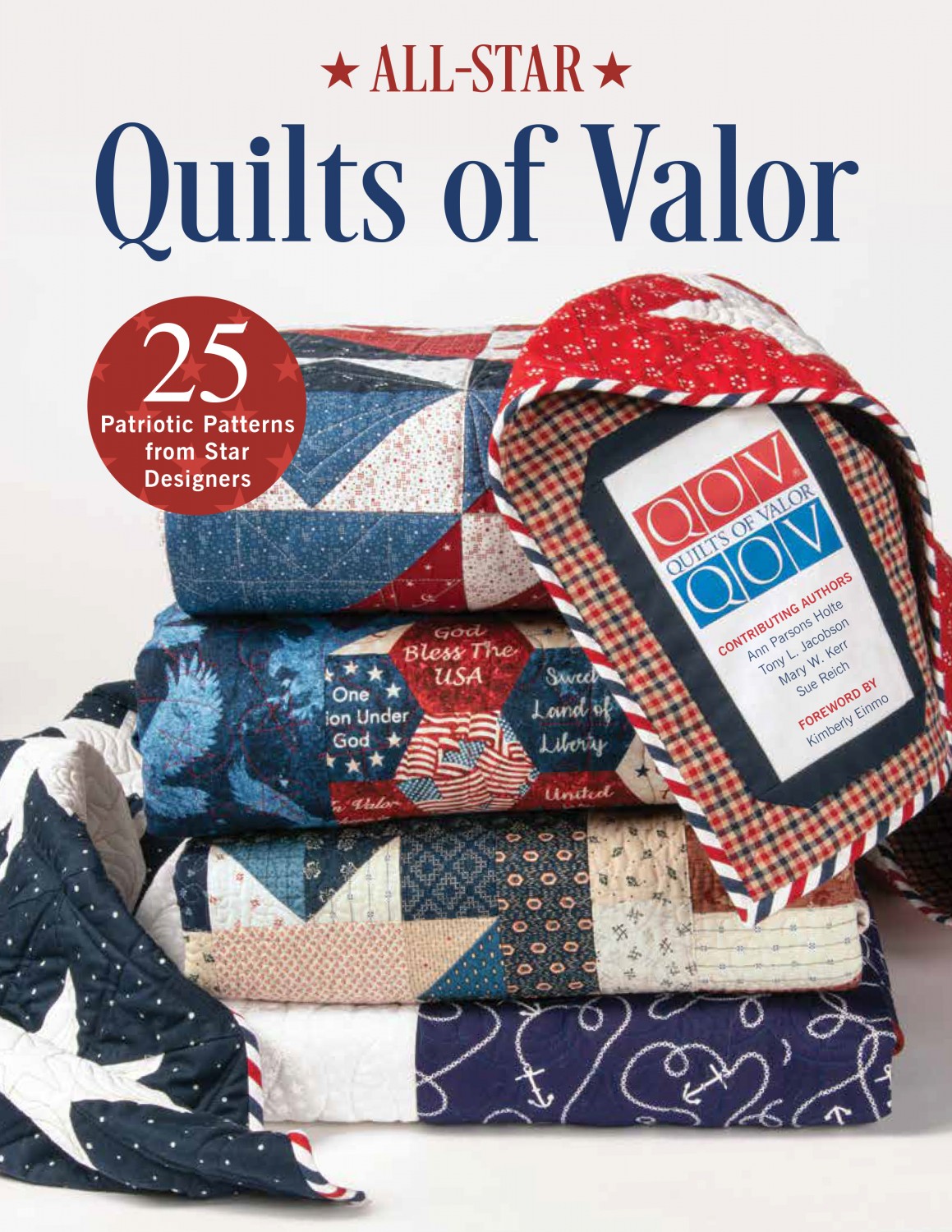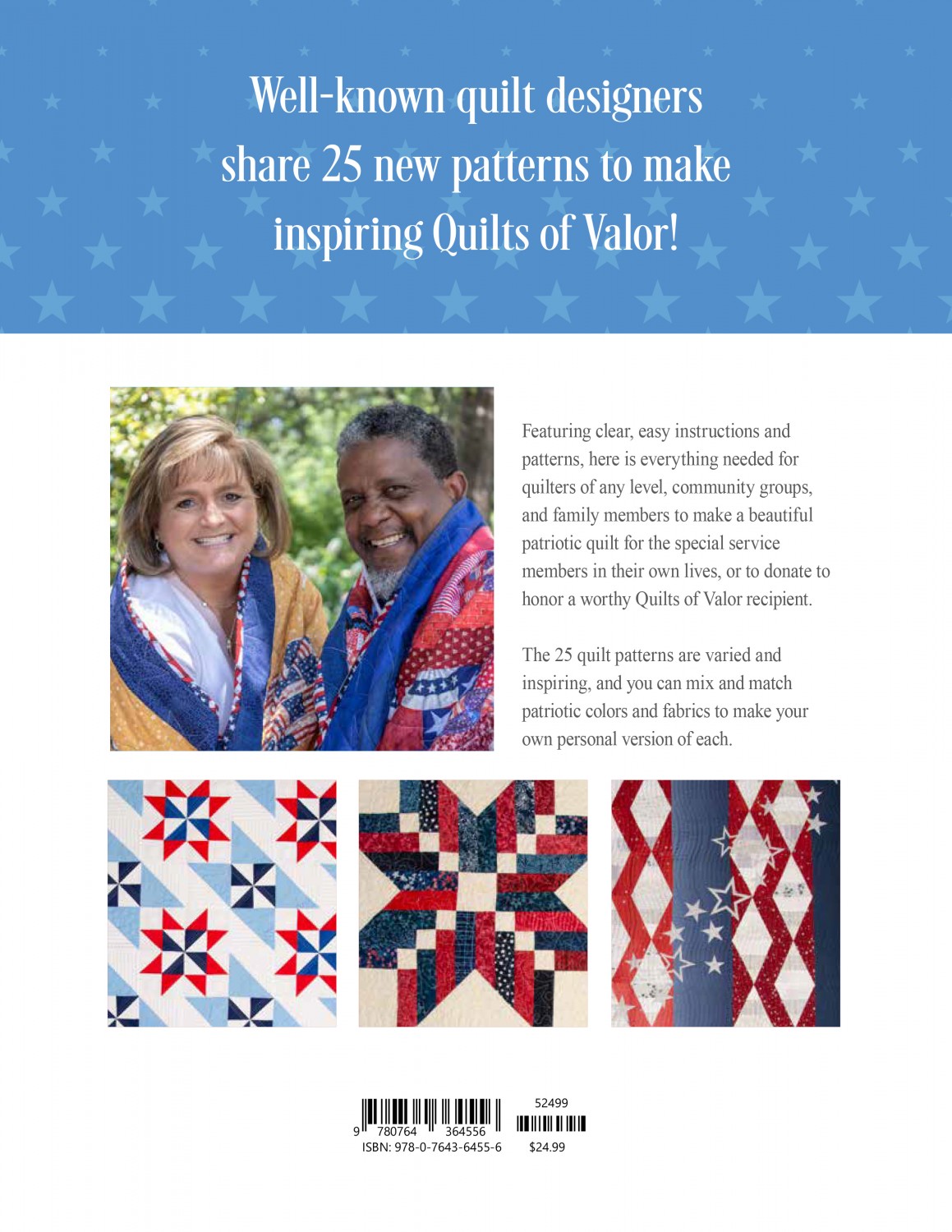 Featuring clear, easy instructions and patterns, here is everything needed for quilters of any level, community groups, and family members to make a beautiful patriotic quilt for the special service members in their own lives, or to donate to honor a worthy Quilts of Valor recipient. The 25 quilt patterns are varied and inspiring, and you can mix and match patriotic colors and fabrics to make your own personal version of each, including "V Is for Victory" by Georgia Bonesteel, "Shine On" by Victoria Findlay Wolfe, "From Sea to Shining Sea" by Marianne Fons, "Stars and Stripes" by Mark Lipinski, "Thumbnail" by Paula Nadlestern, and so many more.
This book is due to arrive in October so place your orders now.