For those of you who are fans of Patience Griffin and read her series on Scotland, this pattern is sure to make you smile. It is featured in It Happened in Scotland, the sixth novel in the series.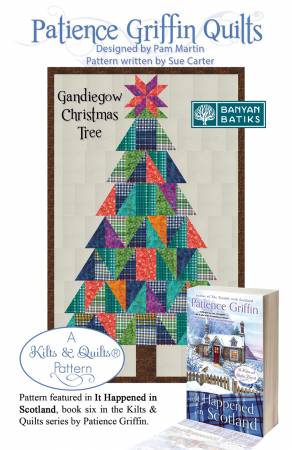 The quilt measures 53″ x 86″ so it is the perfect size for a twin bed. You can add borders if necessary! Don't you love the addition of orange and purple in the branches? But if you are more traditional – like me – it is cute in shades of green as well. The plaids and checks give it texture.
Bundle the pattern with the book and you have a winner! What quilter doesn't like to read as well. And the books don't HAVE to be read in order!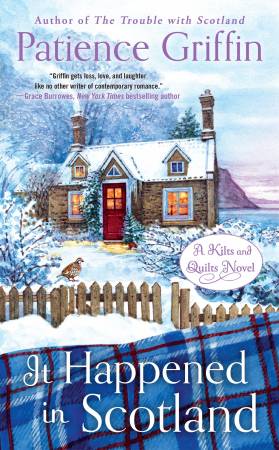 Add a fat quarter bundle of greens to add that awe factor to the gift! Visit our website to see all of the books and patterns by Patience Griffin. Who knows – it may inspire you to stare a book club next year. It could be the perfect zoom class!