Galactic Explosion
Galactic Explosion 12-Part BOM Pattern Booklet #NRDGEBOM is a sampler in two colorways: VENUS (brights) and MARS (earth tones). Nine stars in the center are surrounded by a piano key border and a dancing star border.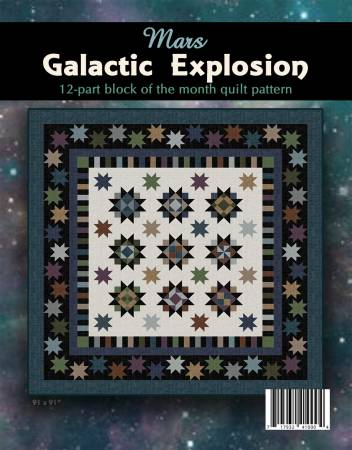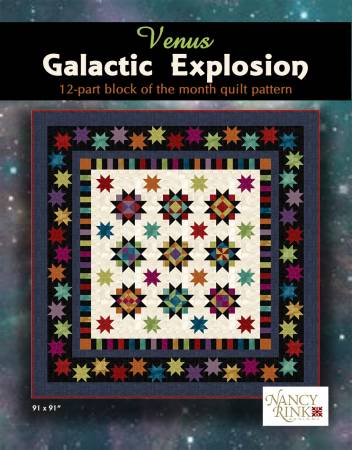 From Marcus Fabrics the Galactic Explosion BOM fabric by Nancy Rink Collection are featured and include a mix of tone-on-tone brights for the VENUS version and semi-solid textures for the MARS version. The full color, saddle-stitched, 52-page booklet includes complete separate instructions for BOTH colorways. 91 x 91″ finished size. Perfect for a Block of the Month or Saturday Sampler program.
There are two 60″ wide coordinating fabrics.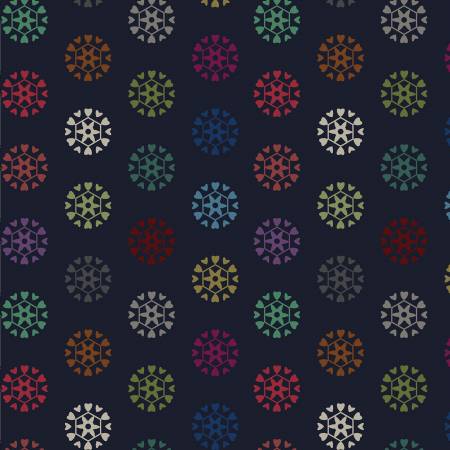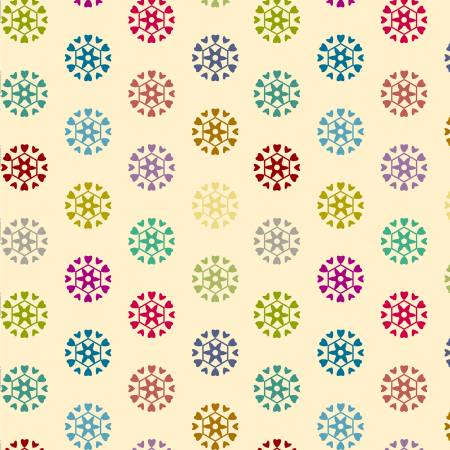 Contact Nancy for a shop cutting guide and program information: nancy@nancyrinkdesigns.com
Everything is due to arrive next month so place your orders now.