The count down has started.  If you are like me, you look for quick last minute gifts.  One of the most orginial ideas I have seen is making Lazy Girl Designs Wonder Wallet, LGD211,  into a travel friend.  See what one individual, Lish Seem, did to turn it into an emergency coffee kit.  She calls it her "Wonder Cuppa"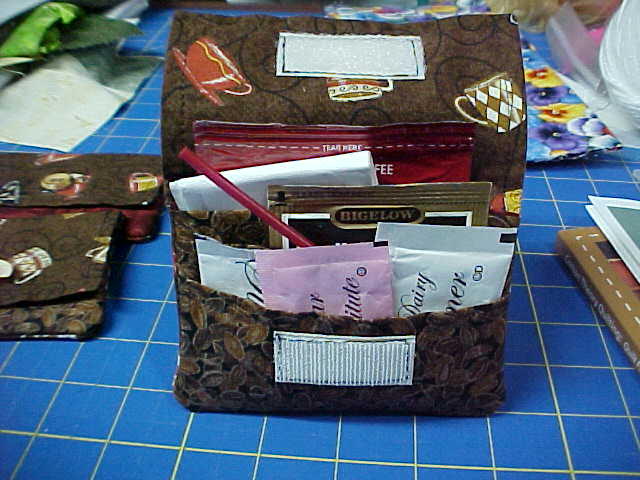 This finished Wonder Cuppa ready to be tucked in a purse, briefcase, or car.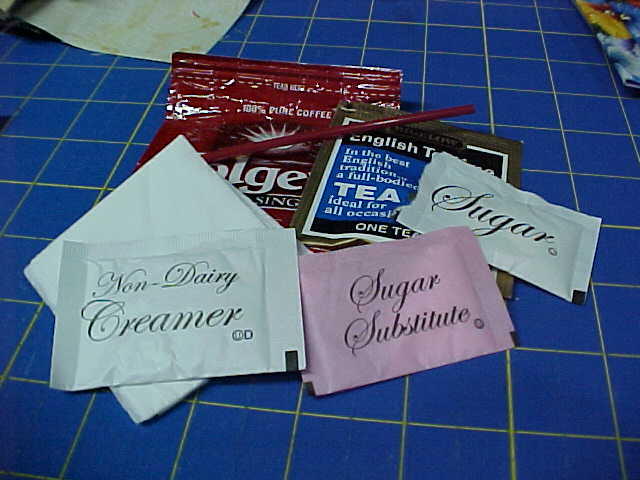 All of this is tucked away in the Wonder Cuppa just add boiling water!
For variations on this theme, Lish thinks medical fabric would make a nice little first aid kit, or a nice "Wonder Patch." Perfect for a purse or glove compartment or even a little ones' back pack.
Lish  also thought about making one out of barbecue fabric and putting in catsup, salt, pepper, maybe some mustard packets so you have what you need when you are eating on the run.
How about a "Wonder Office"?  You could insert post-its, post-it tabs, one of the wrist tape dispenser (minus the band), paper clips, rubber bands and what ever else your heart desires. 
To see what inspired Lish to create the Wonder Cupper click Here
Visit Lish's blog here. Pictures compliments of http://www.lazygirldesigns.com/blog/